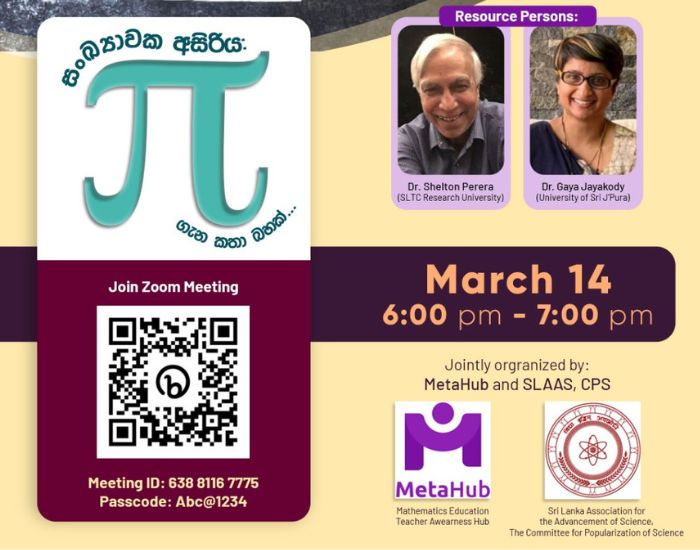 Webinar on Pi on the 14th of March 2023
A webinar for teachers and students, to commemorate International Pi Day was held successfully on the 14th of March with around 150 participants. The webinar was jointly organized by MetaHub and CPS, SLAAS.


The third Provincial Combined Mathematics Teacher Training Program will be held in the Western Province on the 18th of April at the Auditorium of the Western provincial Department of Education from 8.30 am to 4.00 pm.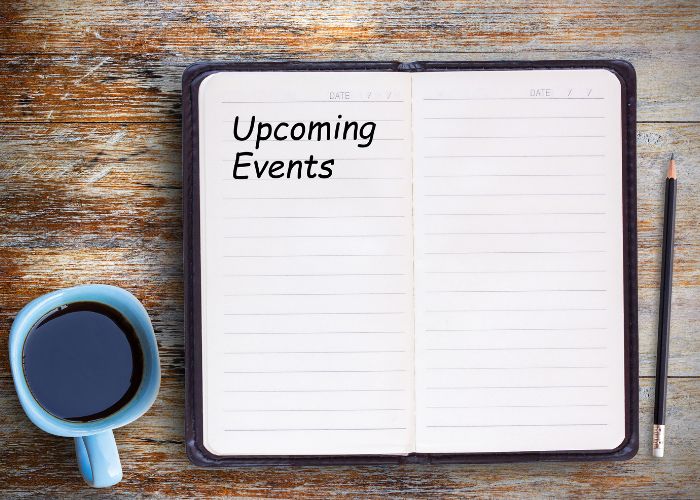 "Building Thinking Classrooms" Teacher Enrichment Program for Grade 6 teachers to be held at the Faculty of Technology, University of Sri Jayewardenepura, Pitipana
Upcoming International Events